Here, you will find information on feeding your puppy, including what food we feed, how much and the different options and recommendations for feeding schedules. You will also find information on the NuVet vitamin supplement we use.
When your puppy goes home, he will be eating Purina Pro Plan All Life Stages Chicken and Rice 30/20. We do feed it dry, and most puppies are eating only that when they go home. If your puppy is on a canned food, Shayna will let you know that by email well before your puppy goes home. We free feed the puppies, so they have access to food at all times. We recommend that you keep your puppy on a free feeding schedule if possible. If it is not possible, you will need to offer your puppy food at least 4 times per day until he gets the idea that he doesn't have access to food at all times. Another consideration is his size. Small breed puppies must be fed more often until they get big enough to eat enough at one feeding to maintain their energy requirements. So, Chihuahua puppies should be fed at least three times per day until they are approximately 4-6 months old. At that point, you can back it down to two feedings per day. You should expect your puppy to consume 1/4 to 1/2 cup of food per day, but calorie needs to vary from puppy to puppy. For free fed puppies, you should split the amount between morning and evening time, refreshing the food twice a day. A good rule of thumb for determining how much to give a free fed puppy each morning and evening is if the puppy stands at the bowl and eats until it is gone each time you put food in it, then you should try bumping up the daily amount by 1/4 cup. For puppies on a feeding schedule, the right amount to feed is the amount that the puppy eats in a 10 minute time frame at feeding time. We know that your puppy's continued balanced nutrition is essential for him to enjoy a happy, healthy life. We know too that with hundreds, even thousands of pet foods on the market, it's difficult to tell which ones offer the best possible nutrition for your new puppy. It is important to start with a premium food, even a holistic food if you prefer, but that is not enough to ensure your puppy's optimal development. In reality, no commercial food, if fed alone, offers complete and balanced nutrition. Just as people require vitamin supplements to make up where our diets fall short, so do our pets. That's why we use and highly recommend NuVet. NuVet Plus formula offers the most complete and balanced nutritional supplement available today. Their list of ingredients contains even those vitamins and minerals that our pets need in trace amounts. Plus, NuVet goes a step further than any other supplement available. They list each and every ingredient and tell you exactly what it does for your pet. Click their link above, then go to "Product Information" to the left of the screen to see for yourself. You will have absolutely no question what you are giving your pet with NuVet, unlike so many other store bought supplements, many of which are mostly corn starch, which is not a major part of a pet's diet. NuVet helps to prevent over 50 major health problems in canines, including skin and coat problems such as hot spots, heart problems, joint trouble, and so much more. This is the reason why we use NuVet and why we require our puppies to remain on NuVet after they go home. This is also why we highly recommend that you order NuVet for your pet today. You can click on any NuVet logo on this website to place your order! Scroll down to the video and Q&A section below for more information
Watch the following video for more information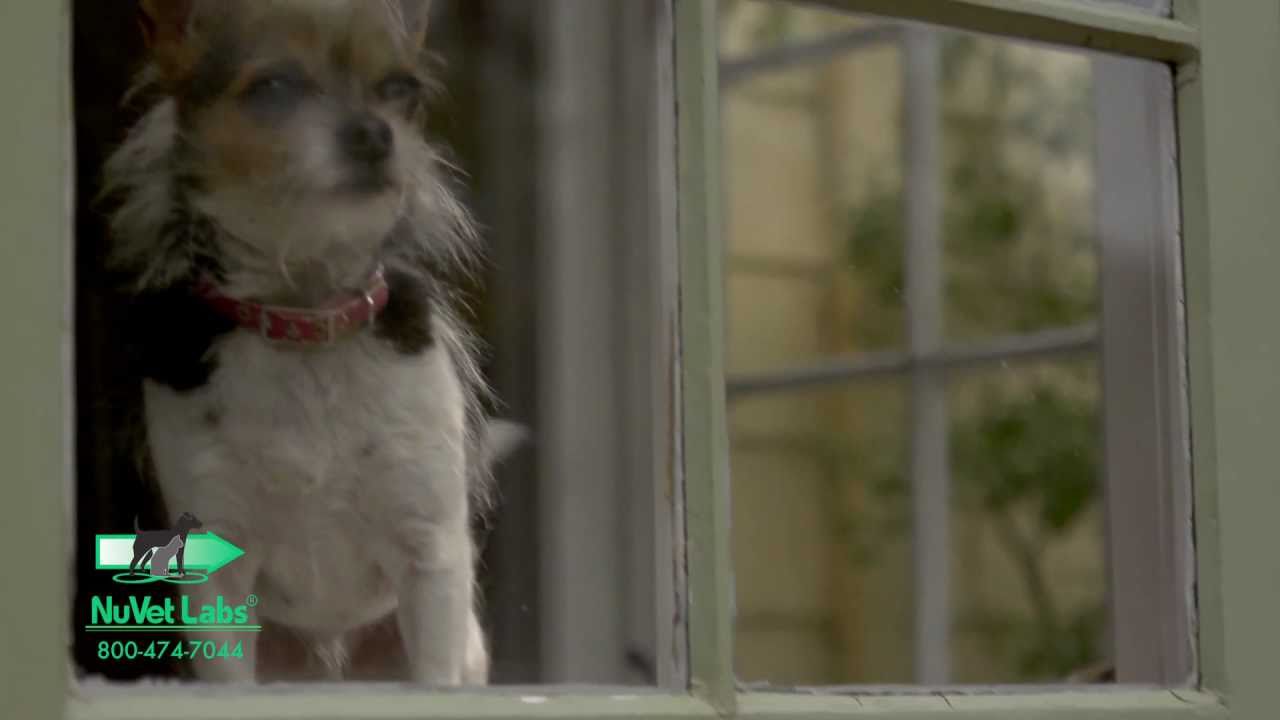 Q-Why does my puppy need NuVet Plus vitamin and mineral supplement?
A. Good complete nutrition is absolutely essential for growing puppies. Developing bones, teeth, and coat must have balanced daily nutrition to become healthy and strong. Chihuahuas have a long life expectancy…up to 18 years, and in many cases, they've lived to an even older age than that, but good nutrition plays a key role in ensuring that your puppy reaches a happy, healthy old age. There are very, very few dog foods on the market that provide everything your puppy needs. So very many supplements on the shelves don't even come close to providing your puppy's required nutrition, and many of those supplements are little more than corn starch. NuVet Plus provides your puppy with all the essential vitamins and minerals that you will not find in food and other supplements, and they go a step further. They provide you with the information about their product, including a list of every ingredient in the supplement and what it does for your puppy, so that you will have peace of mind knowing that your puppy is getting what he needs to be healthy and happy. No other supplement or food does that.
Q-Will my vet approve of NuVet Plus?
A. This all depends on your vet. Vets are not trained as dieticians. They are trained as clinicians who treat and fix the problem. Many don't realize the role that good nutrition will play in preventing the problem. But, they're starting to come around and see the many benefits of a healthy balanced diet. Those who understand the importance of preventative supplements will be overjoyed that you have your puppy on NuVet. However, others will tell you that your puppy does not need vitamin supplements. When you think of it though, with all that we know about good nutrition in humans now, would your own doctor tell you that you don't need vitamin supplements? Most likely not. Dogs are no different. If there are benefits for humans to having a good balanced supplement to make up where our diets fall short, why wouldn't supplements for puppies benefit them to make up where their diets fall short?
Q- Are there any side effects from NuVet?
A. Yes, there is one side effect….a healthy puppy!! If administered in too high a dosage, NuVet may cause some diarrhea, but this does NOT happen if administered as instructed.
Q-Why do you require that my new puppy remain on NuVet for the sales contract?
A. Our sales contract requires NuVet be given to your puppy because we know it works. We know that it provides a balanced nutrition, because most dog foods on the market do not. We know that it will keep your puppy out of the vet's office. It's that simple. We know and understand that good nutrition will keep your puppy healthy and strong. We know NuVet will boost your puppy's immune system, making him less susceptible to contagious disease. We want you to enjoy having your puppy as a family member, and we know that keeping him healthy and happy is the only way that will happen.
Q-What dosage of NuVet should I give my puppy?
A. You should follow the instructions given by NuVet. That is ½ a teaspoon of powder or ½ a wafer a day until the puppy weighs 5 pounds or more. Once they reach the 5 pound weight, the dose goes up to 1 teaspoon powder or 1 wafer per day.
Q-Should I order NuVet in wafer or powder form
?
A. We recommend powder form because that is what your puppy has been eating here. We sprinkle it over their food in the morning.
Q. Why can't I buy NuVet in stores?
A. NuVet is not available in stores because you must have a referral from your breeder. They do not want their products confused with other supplements. They want their customers to hear about NuVet from someone who uses it and knows it works.
Q-How do I order NuVet?
A. There is an order number and code provided on your brochure, but here it is again, just in case you need it. Call 1-800-474-7044 and use order code 95499 to order. We recommend that you enroll in the auto-ship program. This saves you time, as your order will be shipped automatically. Plus it saves you money because they offer 15% off when enrolling in the auto-ship program. They will work with you to set the correct shipping dates based on what your puppy's dosage is. NuVet Plus Wafers
30 wafers $19.95
60 wafers
90 wafers $55.50
180 wafers $107.70
360 wafers $199.90
NuVet Plus Powder
90 serving size $60.50
180 serving size $117.70
360 serving size $219.90
Note: Any customer ordering NuVet Plus can receive an additional 15% discount if ordering on the Auto Ship program
NuJoint Plus Wafers
180 wafers $55.50
360 wafers $107.70
720 wafers $199.90
1080 wafers $279.90
2160 wafers $399.99
Note: Any customer ordering NuJoint Plus can receive an additional 10% discount if ordering on the Auto Ship Program. Note: Product pricing and shipping charges are subject to change at any time and without notice. NuVet Labs sets all pricing associated with the NuVet products, including product pricing and shipping.To order, call 1-800-474-7044Use order code 95499 Or click the picture below to be taken directly to their website where you can order online.